Chrysler Auto Repairs and Maintenance in Elkhart
Goldstone Automotive Pro Mechanics for American cars, SUVs, and trucks
When you visit Goldstone Automotive, you will be met by friendly staff that is trained to diagnose and repair Chrysler vehicles. Our staff will also answer any concerns you have about your Chrysler car or truck including questions about repair costs and regular maintenance. The highly trained pro mechanics at Goldstone Automotive, are knowledgeable about Chrysler's legendary engineering as well as the newest advancements. The latest Chrysler's drive like an expensive luxury vehicle but are affordable to repair and maintain. Mixing luxury, performance and affordability is what Chrysler does best. Chrysler automobiles offers sophisticated computer systems to optimize everything from suspension to engine performance to AC cooling in a wide range of vehicle at a lower cost than competitors. At Goldstone Automotive we continue Chryslers commitment to affordability with cost effective maintenance and auto repairs that utilize the latest technology. At Goldstone Automotive we have only seen the popularity of Chrysler's wide range of vehicle grow. Chryslers can face a few hiccups like any vehicle, with most repairs relegated to the powertrain and transmission performance. At Goldstone Automotive in Elkhart we created service offerings over the years to provide Chrysler owners with top quality and affordable auto maintenance and repairs. If you're looking for a reliable auto shop to repair or maintain your Chrysler, Goldstone Automotive in Elkhart is the place to go.
When you visit us at Goldstone Automotive, you can rest comfortably knowing that our staff will take care of your car as if it were our own. Our staff is friendly, engaging and here to meet your needs. We want to get you back on the road quickly without overpaying. Goldstone Automotive prides itself on its highly- trained staff and state-of-the-art service center that is waiting to take care of your Chrysler vehicle. You can call us today at 574-875-5757 or stop by our service center to schedule an appointment.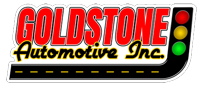 I am a first time customer. I stopped on a whim because I learned that you service vehicles for Concord Cars, and I have a 2018 Nissan Frontier I purchased from CC last year. Your service is excellent, your shop is spotless and the receptionist was especially helpful and friendly. What I must mention...and loved. The two Yorkies you have there. I am a Yorkie owner/lover and it is largely because of that photo that I will be a return customer. I'll be back.
Mick Slater