CUSTOMER SERVICE
Modern cars, light trucks, and sport-utility vehicles come with complex technology such as digital dashboards, oxygen sensors, electronic computers, unibody construction, and more. They run better, longer, and more efficiently than models of years past. However, they eventually need to be replaced.

Before taking your vehicle in for repairs or service, do your homework so you receive the best possible service.

Read the owner's manual to learn about the vehicle's systems and components.
Follow the recommended service schedules.
Keep a log of all repairs and service.
Do not ignore any warning signals your car may give you.
Carry a written list of the symptoms that you can give your mechanic.
Resist the temptation to suggest a specific course of repair. Allow our experienced technicians to diagnose and recommend a remedy.
It's important to note when the problem occurs. Is it constant or periodic? Does it occur when the vehicle is cold or after the engine has warmed up? Does it happen at all speeds? Only under acceleration? During braking? When shifting?
Check for the following common vehicle maintenance issues on a regular basis:
Unusual sounds, odors, drips, leaks, smoke, warning lights, gauge readings.
Changes in acceleration, engine performance, gas mileage, fluid levels.
Worn tires, belts, hoses.
Problems in handling, braking, steering, and vibrations.
When did the problem first start?
How to manage your service experience:
Ask as many questions as needed to fully understand your repair. Ask for an explanation in laymans terms if necessary.
Don't rush the technicians. You may be called and apprised of the problem, course of action, and cost before work begins.
Before you leave, be sure you understand shop policies regarding labor rates, guarantees, and acceptable methods of payment.
Make sure the shop has your contact information readily available, so you can be reached as soon as possible.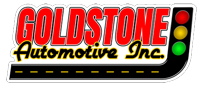 I am a first time customer. I stopped on a whim because I learned that you service vehicles for Concord Cars, and I have a 2018 Nissan Frontier I purchased from CC last year. Your service is excellent, your shop is spotless and the receptionist was especially helpful and friendly. What I must mention...and loved. The two Yorkies you have there. I am a Yorkie owner/lover and it is largely because of that photo that I will be a return customer. I'll be back.
Mick Slater