Audi Maintenance and Auto Repair Services in Elkhart
Goldstone Automotive Pro Mechanics for Germany cars, SUVs, and trucks
Goldstone Automotive has a team of trained Audi automotive technicians in Elkhart, 46517. They are ready and able to handle any problem you and your Audi may experience. Our technicians regularly keep up on the latest news about Audi and know what the Audi brand is all about.
Audi is a German luxury automaker known for its reserved luxury cars that range from hatchbacks to high-end sports cars, running against the likes of Mercedes-Benz, BMW and in some instances, Lamborghini. Audi is the pinnacle of German luxury, blending subtle styling and plentiful amenities in a package that also sports Audi's world-famous Quattro all-wheel-drive system.
Understated luxury is nice, but every once in a while, a repair or two is needed. Typical Audi problems include burning excess oil, ignition issues and electrical gremlins that can creep up in older models. But those issues are nothing to worry about when you bring your vehicle to Goldstone Automotive.
Affordable German Luxury Repairs and Maintenance
We here at Goldstone Automotive understand how important your Audi is to your daily life. Our automotive service technicians are waiting to assist you in any way possible to not only guarantee your Audi is repaired, but it is done so with minimal hassle. Our friendly and knowledgeable staff at Goldstone Automotive offer affordable Audi repairs. If your Audi is in need of repair, be sure to call us at 574-875-5757 to schedule an appointment, or just stop by.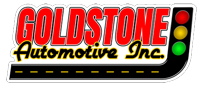 I am a first time customer. I stopped on a whim because I learned that you service vehicles for Concord Cars, and I have a 2018 Nissan Frontier I purchased from CC last year. Your service is excellent, your shop is spotless and the receptionist was especially helpful and friendly. What I must mention...and loved. The two Yorkies you have there. I am a Yorkie owner/lover and it is largely because of that photo that I will be a return customer. I'll be back.
Mick Slater