Thank You
You have been added to our email list, and you will automatically receive our next mailing when it comes out.

We appreciate your business, and we value your trust.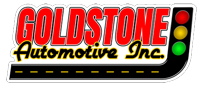 I am a first time customer. I stopped on a whim because I learned that you service vehicles for Concord Cars, and I have a 2018 Nissan Frontier I purchased from CC last year. Your service is excellent, your shop is spotless and the receptionist was especially helpful and friendly. What I must mention...and loved. The two Yorkies you have there. I am a Yorkie owner/lover and it is largely because of that photo that I will be a return customer. I'll be back.
Mick Slater