Light-Duty Fleet Maintenance & Repair Services
Control light-duty and car fleet maintenance costs with Goldstone Automotive's managed fleet auto repair maintenance and services. Each breakdown takes a car and light-duty vehicle from your fleet off the road. Avoid extended vehicle downtime with a carefully tracked routine maintenance program. Managed fleet maintenance boosts fleet productivity and controls fleet repair costs.
Unforeseen Breakdown?
At Goldstone Automotive we move fast to get you back on the road and keep repair costs under control. We respond quickly with mobile repair options and towing services. We offer 24/7 online scheduling request options to ensure your drivers can get their vehicle in and out of the shop with express service.
Comprehensive Maintenance Services
Convenience: At Goldstone Automotive in Elkhart, we are always there for you with 24/7 online scheduling options for driver convenience. Goldstone Automotive offers mobile repair and tow options, as well as in-shop repair and maintenance solutions. Ask us about bundled maintenance programs that provide you with a complete picture of your fleet's scheduled services, auto repairs and costs.
Trustworthy: Fleet owners and drivers in Elkhart and across the region say that Goldstone Automotive is the best fleet auto repair and maintenance shop. But don't take our word for it, read reviews from our customers.
Competitive: At Goldstone Automotive in Elkhart, we want your business! That is why we offer fleet services at a competitive price. Goldstone Automotive makes your fleet's auto repairs, scheduled inspection management and service reporting affordable.
Quality: Auto repairs and maintenance done on your fleet cars and vans is done by professional mechanics and backed by work warranty options. For each fleet vehicle you can get a full repair history.
Fleet owners need to minimize fleet maintenance costs and maximize productivity. Get a fleet that works harder and safer with services that help you reduce your fuel costs, operating costs and more while keeping your fleet on the road. Call Goldstone Automotive today at 574-875-5757 or stop by our shop at 23513 US Highway 33, Elkhart, IN.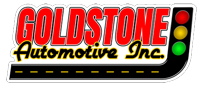 I am a first time customer. I stopped on a whim because I learned that you service vehicles for Concord Cars, and I have a 2018 Nissan Frontier I purchased from CC last year. Your service is excellent, your shop is spotless and the receptionist was especially helpful and friendly. What I must mention...and loved. The two Yorkies you have there. I am a Yorkie owner/lover and it is largely because of that photo that I will be a return customer. I'll be back.
Mick Slater