Diesel Engine Repair
Hardworking or just hard at play, Goldstone Automotive services diesel trucks and jeeps from manufacturers such as GM, Chevy, Dodge, Ford and more. We also specialize in diesel engine repair for DuraMax, Power Stroke and Cummins.
Popular Brands We Repair and Service
Dodge Diesel
Ford Engines
DuraMax
Mercedes
Isuzu
Cummins
Power Stroke
GM Diesel Light Duty
Chevy
Choose Goldstone Automotive For Your Truck's Next Diesel Service
Read our reviews and see for yourself that we provide the best, most convenient diesel engine services near you at affordable prices. Come into our repair shop in Elkhart today and experience the unmatched expertise of our pro diesel mechanics. Our 5-star reviews make us one of the most recommended diesel repair shops in Elkhart!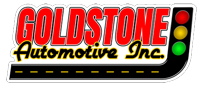 I am a first time customer. I stopped on a whim because I learned that you service vehicles for Concord Cars, and I have a 2018 Nissan Frontier I purchased from CC last year. Your service is excellent, your shop is spotless and the receptionist was especially helpful and friendly. What I must mention...and loved. The two Yorkies you have there. I am a Yorkie owner/lover and it is largely because of that photo that I will be a return customer. I'll be back.
Mick Slater