Goldstone Automotive in Elkhart For Heavy Duty Construction and More
When it comes to maintaining heavy-duty trucks, construction, mining or farming equipment, time is money. Goldstone Automotive in Elkhart is the preferred provider of maintenance and repair services for heavy-duty trucks and equipment. From in-cab climate control to diesel engine repairs, we offer local, regional and cross-country services.
With properly tracked and scheduled planned maintenance, Goldstone Automotive keeps your heavy duty vehicles on the move. But, if your heavy duty vehicle breaks down, we will get it back up and running fast and affordably with our mobile response team, cost reduction controls, and a large inventory of parts. Call us today at
574-875-5757
!
[HD_SERVICES]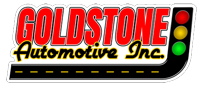 I am a first time customer. I stopped on a whim because I learned that you service vehicles for Concord Cars, and I have a 2018 Nissan Frontier I purchased from CC last year. Your service is excellent, your shop is spotless and the receptionist was especially helpful and friendly. What I must mention...and loved. The two Yorkies you have there. I am a Yorkie owner/lover and it is largely because of that photo that I will be a return customer. I'll be back.
Mick Slater